The long-awaited TS Christmas party will be organized this year after all! 
Saturday 10.12. is the chosen date. Tapion Sulka's Christmas party traditionally includes a doubles tournament at Esport Center (free of charge), where the teams also compete for the title and prize of the best team costume. Only your imagination is the limit when it comes to dressing up to this competition! After the doubles matches, there will be table reserved for dinner (at your own expense) at Sokos Hotel Tapiola Garden, where we hope as many as possible can join and continue the day.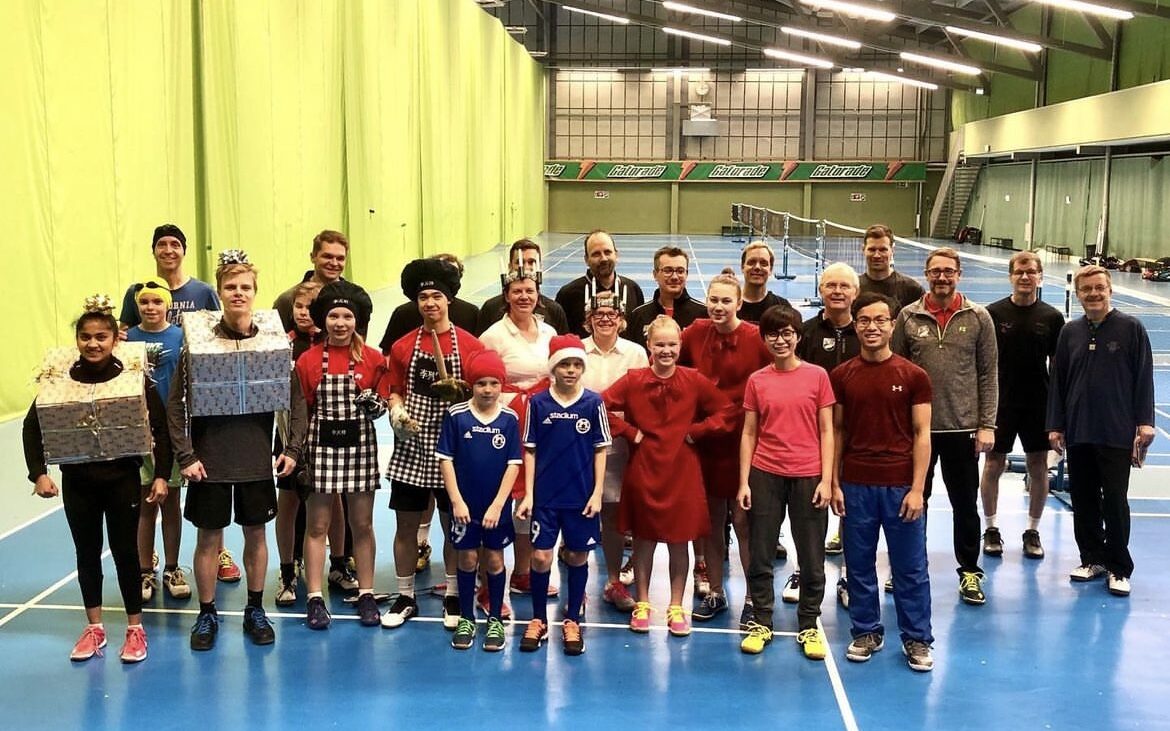 The doubles tournament 
Matches starts at 10am. Players of our club of all ages and levels are welcome. All pairs get matches both in the pool stage and in the draw stage after the pool matches. The doubles tournament is free of charge, and replaces the last ranking event, meaning that the singles rankings will continue again in January.
Choose a nice partner for yourself and register together using the attached form at latest on Friday 9th of December at 6pm: https://forms.gle/bnY1zm9wRThf3CRL9 .
Pre-christmas dinner
The plan is to go to dinner after visiting Esport's showers and saunas. Tapion Sulka makes a table reservation at the restaurant, so the last day to register for the dinner is Wednesday 7th of Dec. You can register for the dinner via this form: https://forms.gle/33mgySXaWt2E3uPm7 .
Guests outside our club are also welcome to the dinner, please report their arrival on the same form as well. Dinner is at your own expense, you can get to know the restaurant's menu here: https://raflaamo.fi/fi/ravintola/espoo/grill-it-tapiola-garden-espoo/menu/2637/a-la-carte .