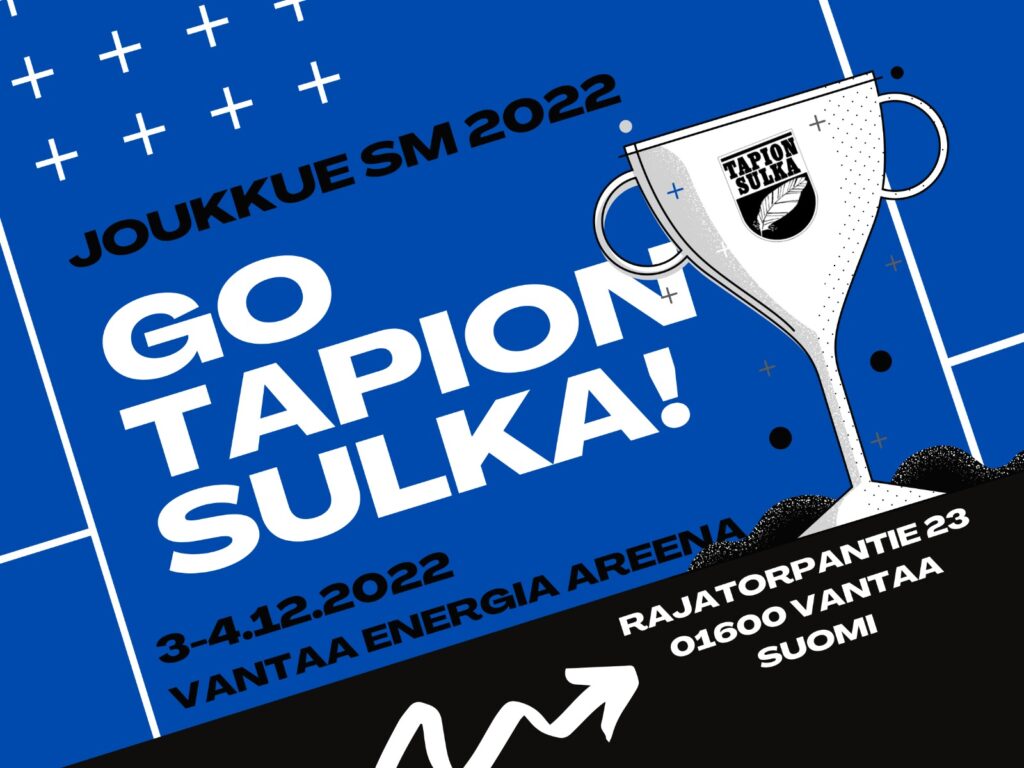 This weekend, after a few years, we get to fight for the Finnish club championships again! The competitions will be played for the first time at Finland's biggest badminton arena, the Vantaa Energia Areena. Team championships is known as a competition for an exceptionally good atmosphere, when the teams cheer for their players with great emotion and volume. All kinds of drums and other instruments and equipment are very welcome in the stands!
Six clubs will play in the competition: Tapion Sulka, ESB, HBC, BadU, PuiU and Savon Sulka. All teams play against each other during the weekend. Team matches start on Saturday at 10 am, 1 pm and 4 pm, and on Sunday at 10 am and 1 pm.
The Tapion Sulka's team this year includes Tyko Aakko, Rasmus Andersson, Sarah Asfar, Alex Gras, Tuuli Härkönen, Tommi Kaikkonen, Tony Lindelöf, Aleksi Mäki, Kevin Ni, Oliver Oldorff, Sonja Pekkola, Petra Saarnivaara, Helena Santalahti, Jesse Siilasmaa, Nella Siilasmaa, Ellen Virta and Annika Vokkolainen. Come and support our team and enjoy the games of Finland's best players!