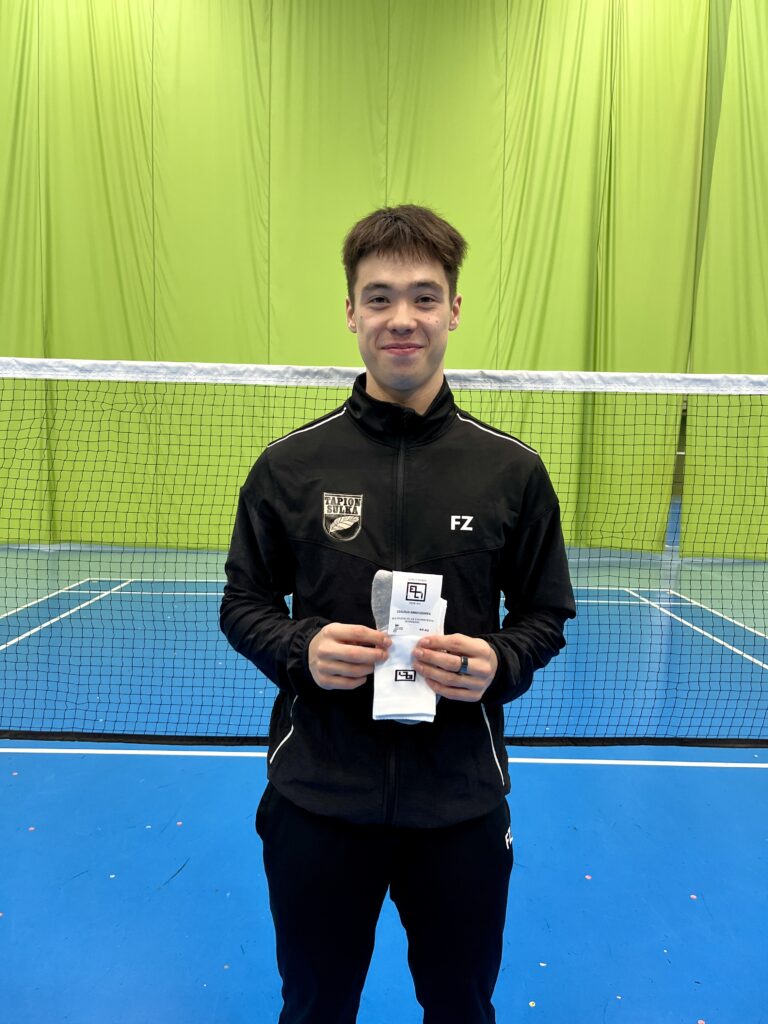 TS's top player Erik Li has realized his long-time dream and founded the sportswear brand Eli+ Sports! The first product on the market is Eli+ Sports socks, which can now be ordered with Tapion Sulka's discount in the Badstore Suomi online store (where you can also find all other products with Tapion Sulka's club offer, club shirts, etc.). Direct link to the online store at the end of the article.
We wanted to know where the idea to start his own company came from, and why Eli+ Sports socks are definitely a worthwhile purchase. Next, Erik Li himself in the interview:
How did you decide to become an entrepreneur?
"I've always thought that having my own company and clothing brand would be cool, I already told one of my friends when I was 10 years old that I would have my own clothing brand when I grow up. The sock idea itself started with x-socks running socks, when I thought it's almost a robbery to need to pay €20 for socks. And from there the idea snowballed. The goal would be to produce high-quality Finnish clothing that wouldn't cost a fortune."
Why should everyone get these socks?
"They are good sports socks: they are not made of cotton, which generally hardens and breaks easily, and compared to other non-cotton sports socks, this one is less slippery (after a couple of uses and washes). So, in a way, you get only the good sides from cotton socks and sports socks. The socks are responsibly produced in Finland, which means that the domestic clothing industry is supported. In terms of price, it is cheaper compared to many other "pro" socks, but more expensive than some because of ethical production and the smaller production volumes of a small company. And of course, by buying these socks, you also support me and help the company, so that it can grow and make more and better products."
From this link to sock shops: https://martekman.fi/eli-sports-socks. (Remember to use the code "tsfzbadminton" at checkout to get a -30% discount.)