Tapion Sulka club clothing for the season 2013-2014 is delivered by Forza. Clothing is made using high-quality materials. You can only order the club clothing by submitting the pre-order by the 3rd November.
You can order set(s) (i.e. tracksuit, 1-2 shirt(s) and short/skirt) AND/OR separate pieces of clothing (NOTE: the tracksuit is a combination of pants and jacket, these cannot be separated)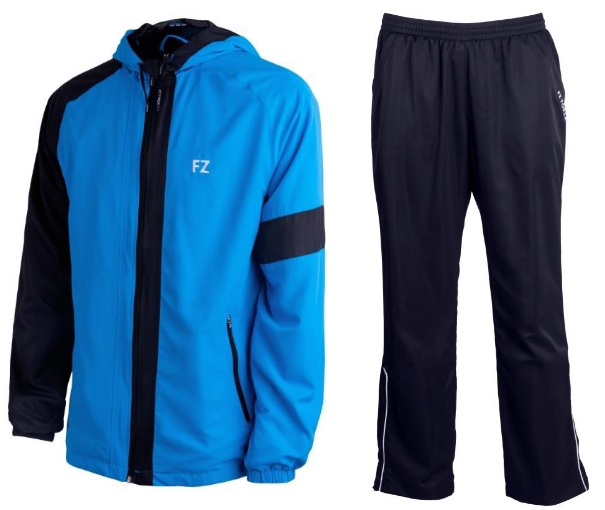 Ordering:
Submit the orders using the ORDER FORM (downloading an Excel file)  EITHER via email to Elina Väisänen
elina.vaisanen(at)helsinki.fi 
OR giving the order form to Elina Väisänen or to Lasse Lindelöf at Esport Center.
Elina will confirm all the email orders, so make sure you will get the confirmation email!
Trying:
You can try out the clothes at Esport Center, best available on Monday between 17.20-21.00 o'clock, during TS Junior Elite Tournament on the 19.-20.10. and last time during ranking on the 2.11. If you cannot make it these times, you can also ask Lasse Lindelöf on Tuesday-Thursday evenings before or after trainings.
Sizing is similar to the earlier years.
Printing on the clothing common to all members:
On the tracksuit jacket's chest the club's logo is printed. On the jacket's back the text "Tapion Sulka" is printed
On the shirt's chest club's logo is printed. On the black shirt the logo is printed in gold colour.
Name print on the back of the shirt (optional):
It is possible to order the name to be printed on the back of the shirt. (NOT AVAILABLE on the back of  the jacket of the tracksuit).
For example player Stephen Smash:
print will be  "S. SMASH" i.e. first letter of the forename.lastname (in CAPITAL letters)
You can also print for example the first name "STEPHEN" or something else
Indicate clearly in order form what you want to be printed!
Clothing sets:
Set 1.: tracksuit, 1 shirt, shorts or skirt
Set 2.: tracksuit, 2 shirts, shorts or skirt
Sets can only be ordered in adults sizes or in kids sizing (i.e. NO MIXING)
Sizes:
Kids' sizes: 8, 10, 12 &  14 (relates to age). Adults' sizes: XS, S, M, L, XL and XXL
Colors and models:
Tracksuit: women's, men's and kids' models available; blue jacket with hood and black pants
Shirt: women's, men's and kids' models available; two colors available: blue-black and black-red
Shorts: women's/girls' models - black or white; men's/boys' model - color black, white, blue or red
Skirt: white or black
Skirt has integrated tight inner shorts.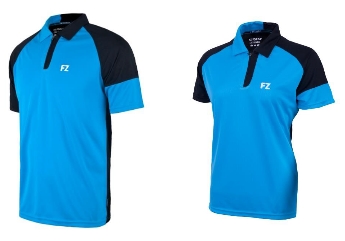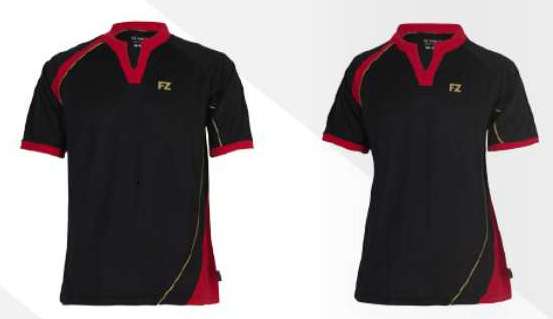 blue-black shirt (front: blue, back: black)                      red-black shirt (all black with red accent)

Men's & boys's shortsh                         Women's & girls shorts                           Skirts
Prices:
Clothing sets
 
 
 
Separate pieces of clothing
 
Adults
Kids
 
 
Adults
Kids
Available sizes
XS-XXL
8-14
 
Available sizes
XS-XXL
8-14
Set 1
119,50 €
110 €
 
Tracksuit
75 €
70 €
tracksuit, 1 shirt, shorts or skirt
 
 
Shirt
30,50 €
28,50 €
Set 2
146 €
135 €
 
Shorths
26 €
24 €
tracksuit, 2 shirts, shorts or skirt
 
 
Skirt
26 €
24 €
 
 
 
 
 
 
 
Printing the name
6 € / print
only for shirt