Dear member of Tapion Sulka
The season has progressed nicely already until October, which is about to start. If you have questions about the groups, want to increase the number of your own weekly training sessions or someone you know would like to come and test our training, feel free to contact our executive director Lasse Lindelöf, at lasse.lindelof@tapionsulka.fi.
Here is general information regarding October:
Arctic Open
Badminton's super event Arctic Open brings world stars to Finland in October!
On October 10-15, 2023, Vantaa's Energia arena will host an unprecedentedly wonderful badminton event. The matches start on Tuesday and culminate in the finals on Sunday. The 22-year-old world champion Kunlavut Vitidsarn from Thailand can be considered as one of the favorites in men's singles. He is challenged by e.g. world number two Anthony Ginting from Indonesia and India's H.S.Prannoy, who played in the World Cup semi-final. The number one favorite in the women's singles is the silver medalist of the Tokyo Olympics Tai Tzu Ying from Taiwan, who is challenged by e.g. Thailand's Ratchanok Intanon and India's superstar P. V. Sindhu. In men's doubles, world number one pair Fajar Alfian/Muhammad Ardianto from Indonesia and world number two pair Satwiksairaj Rankireddy/Chirag Shetty will start from different sides of the draw. The recent Danish World Cup silver medalists Kim Astrup/Anders Rasmussen and Indonesia's 'the Daddies', i.e. Muhammad Ahsan/Hendra Setiawan, will give a tough challenge to the top ranked pairs. In the women's doubles, the Japanese world number four pair Mayu Matsumoto/Wakana Nagahara will probably be the early favorites. In the mixed doubles, the reigning Olympic champion Huang Dong Ping with his partner Feng Yan Zhen is ranked number one, and Thailand's Dechapol Puavaranukroh/Sapsiree Taerattanachai, who are ranked fourth in the world, are ranked second. The European top 10 in the mixed doubles world rankings challenging them are Thom Gicquel/Deplhine Delrue from France and Robin Tabeling/Selena Piek from the Netherlands. The Finnish players in the competition will be Tapion Sulka's own stars Kalle Koljonen and Joakim Oldorff, as well as HBC's Nella Nyqvist.
See full player coverage here: https://bwf.tournamentsoftware.com/tournament/91CF9351-372A-4336-9E69-0366D53C7F63/players
Secure your tickets in the all-time badminton event! https://www.lippu.fi/artist/arctic-open/
More information https://www.arcticopen.fi

Ticket giveaway on Tapion Sulka instagram
Until Wednesday 4.10, there is time to participate in the Arctic Open ticket giveaway on Tapio Sulka's Instagram. The prize is a ticket package for two people for the opening day of the tournament, Tuesday 10.10. To participate, like the post containing the giveaway, follow Tapion Sulka on Instagram and comment on the post with an emoji that reflects your Arctic Open tournament spirit!
Next ranking day is 7.10.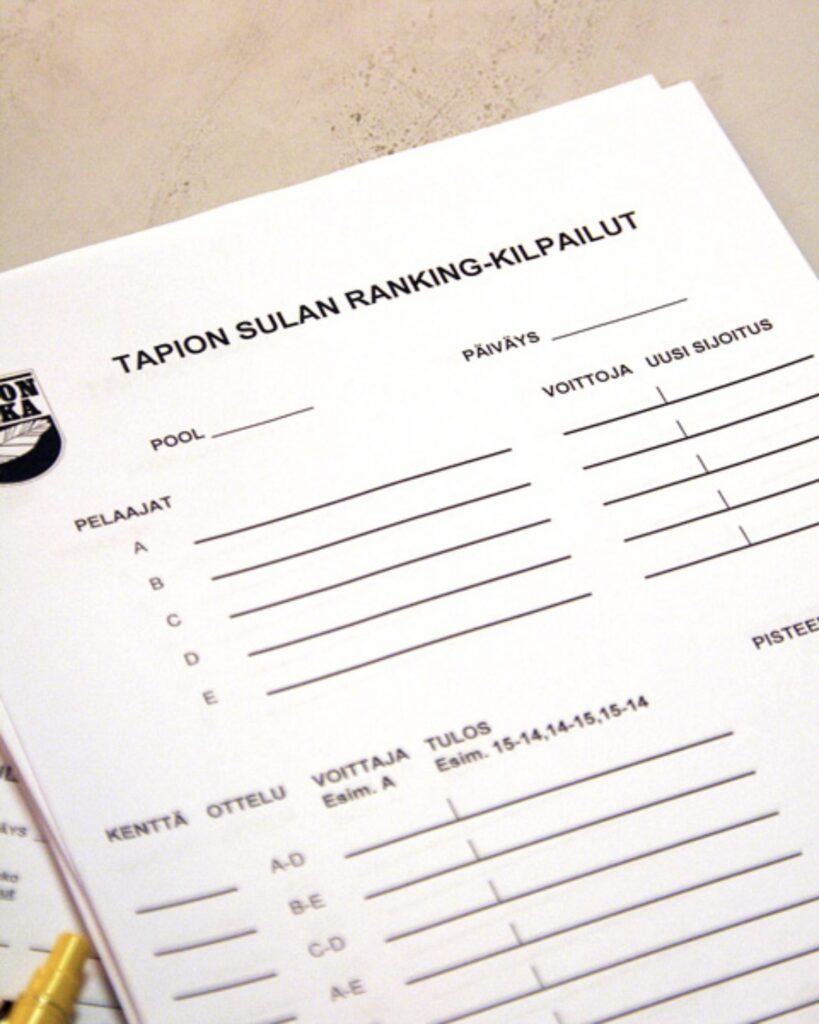 Rankings are very popular competition events for Tapion Sulka members (free of charge), where you get to play as even matches as possible, regardless of age and skill level, with other members. If you want, you can challenge yourself to get as high as possible in the ranking list published on the website during the season, but you can also participate in just few events and practice the skills learned in training in match situations.
The ranking events start at 10 a.m., but you should come early to warm up. The ranking event can only be registered in advance via the MyClub application. The easiest way to register is through the club's website by clicking directly on the link of the correct date. The registration is open until the previous Friday at 21:00, after which registration closes. The autumn ranking dates are:
7.10.
4.11.
16.12.
More information about rankings and links to registration: https://tapionsulka.fi/en/ranking-event/ .
Practices during the autumn break 16.-20.10.
All the club's practices run normally during the autumn break week. In addition, there will be a camp for competitive players running on holiday weekday mornings, more info from the competition group coaches.
Test new Forza rackets in Esport Center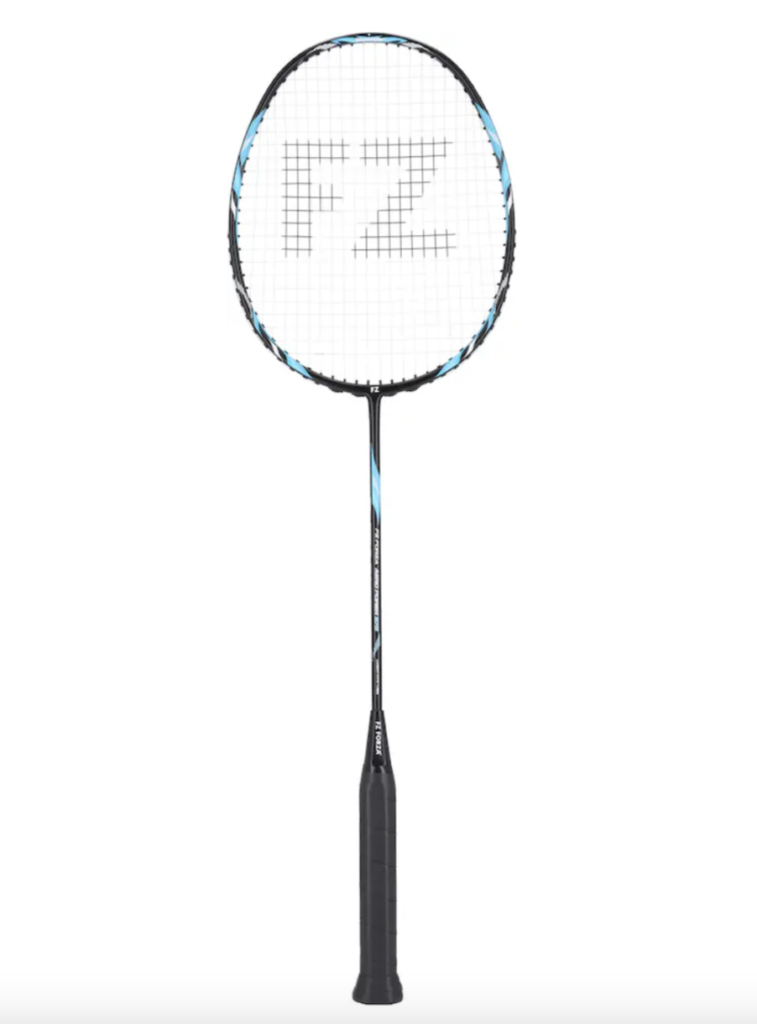 The best way to purchase a new racket is to test the racket yourself on the court before buying. Tapion Sulka currently has three different high-quality Forza rackets available for testing upon request. You can ask all the coaches in Tapion Sulka for the rackets, for example during training, and after that you can easily place an order directly from the Forza online store, link on our website. Remember to use the discount code found on our website when purchasing to get a -30% discount on rackets. Test ready rackets are: FZ FORZA AERO POWER 372, FZ FORZA AERO POWER 572, FZ FORZA PURE LIGHT 3.
More info about the rackets: https://tapionsulka.fi/en/7303-2/
Physiotherapy at member price
Tapion Sulka has started a collaboration with physiotherapist and badminton coach Pekka Sarasjärvi. Physiotherapy is aimed at all members of the club, and offers easy and quick access to the services of a professional physiotherapist at club prices:
Physiotherapy services (manual therapy, muscle care, massage, etc.)
30 min - 45€ (normal fee 50€)
45 min - 55€ (normal fee 60€)
60 min - €65 (normal fee €70)
Contact information: Pekka Sarasjärvi, 040-581 4947, Metsänneidonkuja 10 Spektri/Kvintti 02130 Espoo
Volunteering in our club
Voluntary activities is still a key resource in 2023 in maintaining and expanding the diverse and communal activities of sports clubs. There are many ways to participate: efforts are made to increase the club's finances in the finance committee, e.g. with business associations, organizing competitions is one of the club's cornerstones, there is always something to do on social media and our website regarding informing the members, club culture and spirit can be strengthened by organizing fun events, etc. If you are at all interested, contact any of our club's board members and you will hear more about our activities. Come join us in developing Tapion Sulka into an even better sports club!
Member benefits
As a member of Tapion Sulka, you are entitled to the following benefits:
you can register in Tapion Sulka's training groups and represent Tapion Sulka in the official competitions of the Finnish Badminton Association
you can participate in Tapion Sulka's internal competition, rankings
-20% discount on Esport Center Shop products and -15% on other normal priced products
-50% discount for juniors from the Esport Center gym, -20% discount for others
Juniors have the right to play with a personal €3 game ticket at Esport Center during non-prime time hours
you can buy real, feathered shuttles from the club
you can buy private lessons at a membership price
you can take part in Tapion Sulka's events such as season closing event and pre-Christmas party
you get a 40% discount on Tapion Sulka's clothing and a 30% discount on other FZ Forza products on the Badstore.fi website. You can find the discount codes on our website.
during the summer season (1.6-31.7) the members of Tapion Sulka have the opportunity to buy badminton summer cards. The prices in previous years have been 20 e for juniors and 40 e for adults.
Tapion Sulka is a non-profit sports association and all income is directed to the development of the club's activities.