The fall season starts on 16th of August 2021 and registration for groups is now open on MyClub!
See the instructions by clicking below, and book your place in time!
Play badminton also in summer!
Summer is here! This year, members of Tapion Sulka can purchase an summer card for badminton at the Esport Center. The card is valid from June 1 to July 31, 2021. The summer card holder's share of the badminton shift is always free, and the shift can also be booked in advance.
Prices:
Junior summer card 20 €
Senior summer card 40 €
The card can be purchased from the Esport Center box office from Tuesday, June 1, 2021.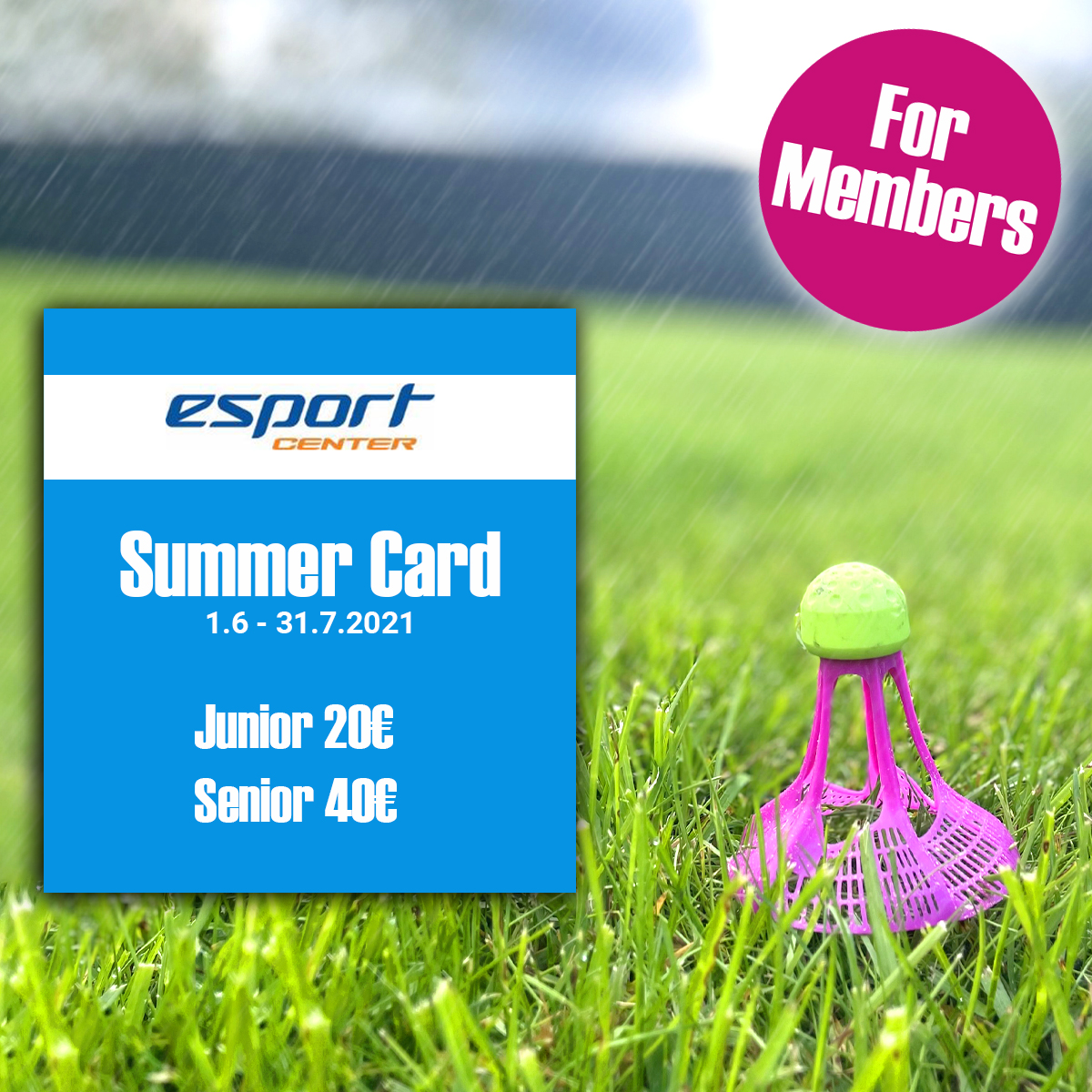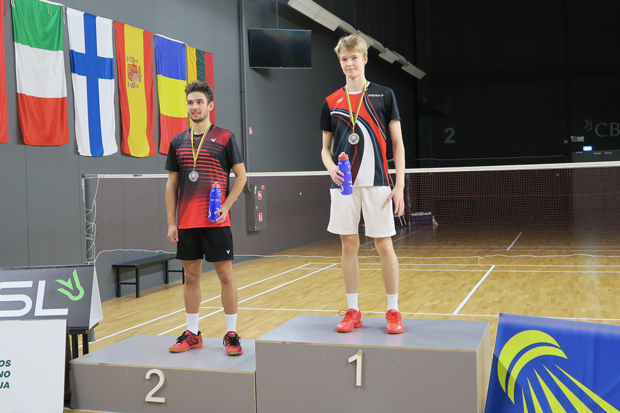 Last weekend one of the club's national team players Joakim Oldorff started off the competition season with a gold medal from the RSL Lithuanian Junior 2020 competition. Congratulations!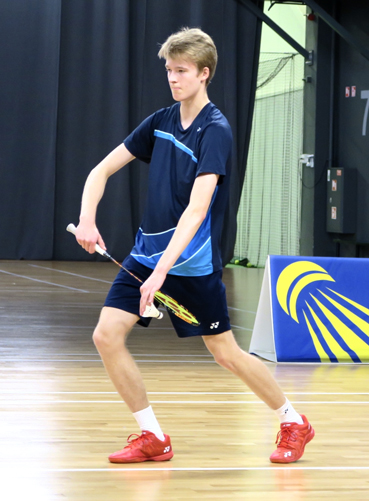 The competition season this year hasn't been consistent at all, and especially opportunities to compete abroad have been scarce.
— It was great to compete after a long break. I'm happy with my playing, as I succeeded in things that I was especially focusing on during the competition, Jokke comments on his experience.
A testament to Joakim's focus is the fact that he did not lose a single set during the weekend, and opponents had to fight for any points at all.
— I was well prepared before my matches, and didn't give out any free points to my opponents. Also, I felt safe playing due to the strict Corona-policy that the organizers implemented.

Joakim is currently sixth in the World Junior Ranking list, and after the newest win he rose to number one place on Badminton Europe's Junior Circuit list as well. This plays well for the European Junior Championships in Pajulahti in October!
As you may have noticed, our pages have been renewed. A warm welcome to our new webpages!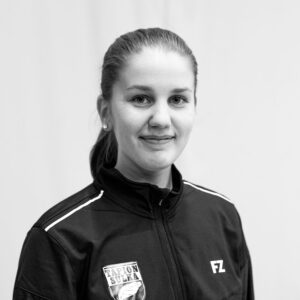 Behind the updating project is our super wizard Roosa Laurikainen, who rolled up her sleeves and took on the project with a great attitude.
— The site reform had been talked about for a long time. After a conversation with the board of Tapion Sulka it was decided that now, on the 60th anniversary year it was time to make the move. We wanted a youthful website for a traditional club, Roosa says.
— I was excited to lead the project and I thought it would be a good opportunity to take advantage of my own studies and learn something new about making websites. I do have to say, that it was quite a long process from start to finish. But luckily we assembled a power team to overcome the final hurdles of the project. So thanks are due for the whole team, Roosa says.
Tips on what to check out
New member? Start badminton in good company here.
A player with a TS heart? Did you already know about your membership benefits.
Participate and have fun! Tapion Sulka has a number of committees that discuss, create, and execute ideas and happenings that benefit the club. Find out more.
So, a warm welcome to the site and hope you enjoy!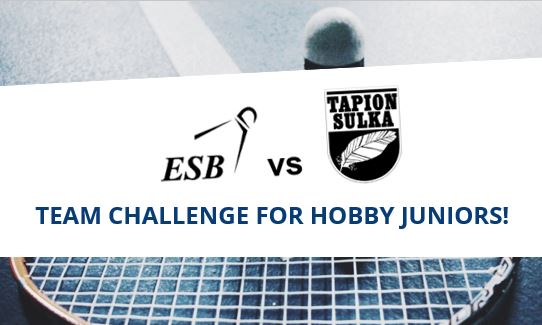 ESB challenges Tapion Sulka hobby juniors to a fun
Team Challenge on Saturday 26th of September
12–15 at Matinkylä Forever hall.
The event is free of charge. Just bring your badminton racket, indoor sneakers, and lots of SISU! (shuttles are also offered by the organizer)
Join the fun day for food, drinks, and good matches!
Sign up to the team to Lasse either at the hall, by WhatsApp to 0505960643
or by email to lasse.lindelof@tapionsulka.fi
latest on Wednesday 23rd of September.
Challenge accepted, let's go!


The first ranking event will be played on Saturday 17th of October.

The venue for the ranking-events is Esport Center (Koivu-mankkaan tie 3, Espoo). To play at the event, please register for the competition on Tapion Sulka's myClub one day before the competition takes place. First-timers can register at the hall on the competition day between 9.20-9.30 am.
All the attending players are divided into groups of four or five by their ranking-listings. The matches start at 10am. Be at the hall early enough so you will have time to warm-up before the matches start. The events takes abot 3-4 hours, so you might want to take some snacks with you.
Tapion Sulka's ranking-events are for all the members of the club, no age or skill limits. The competition is playful and free of charge and you can find a lot of beginners as well as competitive players attending the events. Everybody gets to play against same skill level opponents and gets at least three matches in their group. This is a great way to get playing experience and enjoy badminton.
Check out the info package of the Ranking event here.
Welcome!